At SG Top Choice, we compare multiple companies and recommend the best. So you don't have to. We have compiled a list of the Top 3 best recommended City Plaza Money Lenders in Singapore. No need to sieve through multiple websites, we have done the work. 
We have ensured that they are licensed money lenders with a good reputation. No need to travel too far out. City Plaza has its fair share of money lenders, and here are the top 3 recommended money lenders in City Plaza!
Top 3 Best Licensed City Plaza Money Lenders
Add a header to begin generating the table of contents
Top City Plaza Money Lender for:
24/7 service, fair rates, easy application
Aero Credit provides a wide variety of loan services. They pride themselves on providing fair rates for their clients and providing 24/7 service around the clock service to all customers. Maximum transparency is guaranteed as well. With 10 years of experience under its belts, Aero Credit promises to provide only the best loan experience for all. 
Very nice office. Clean and tidy. The lady is very polite. Must give you a good comment. She provided me a monthly installment plan for my personal loan. Very efficient money lender.
Been with Aero Credit for quite some time, only went there when need urgent cash. They are always fast respond and the loan application very fast. I should say it's very efficient. Well done. Mdm Ling is also a great help with a lot of queries and assist customer to their needs and clarification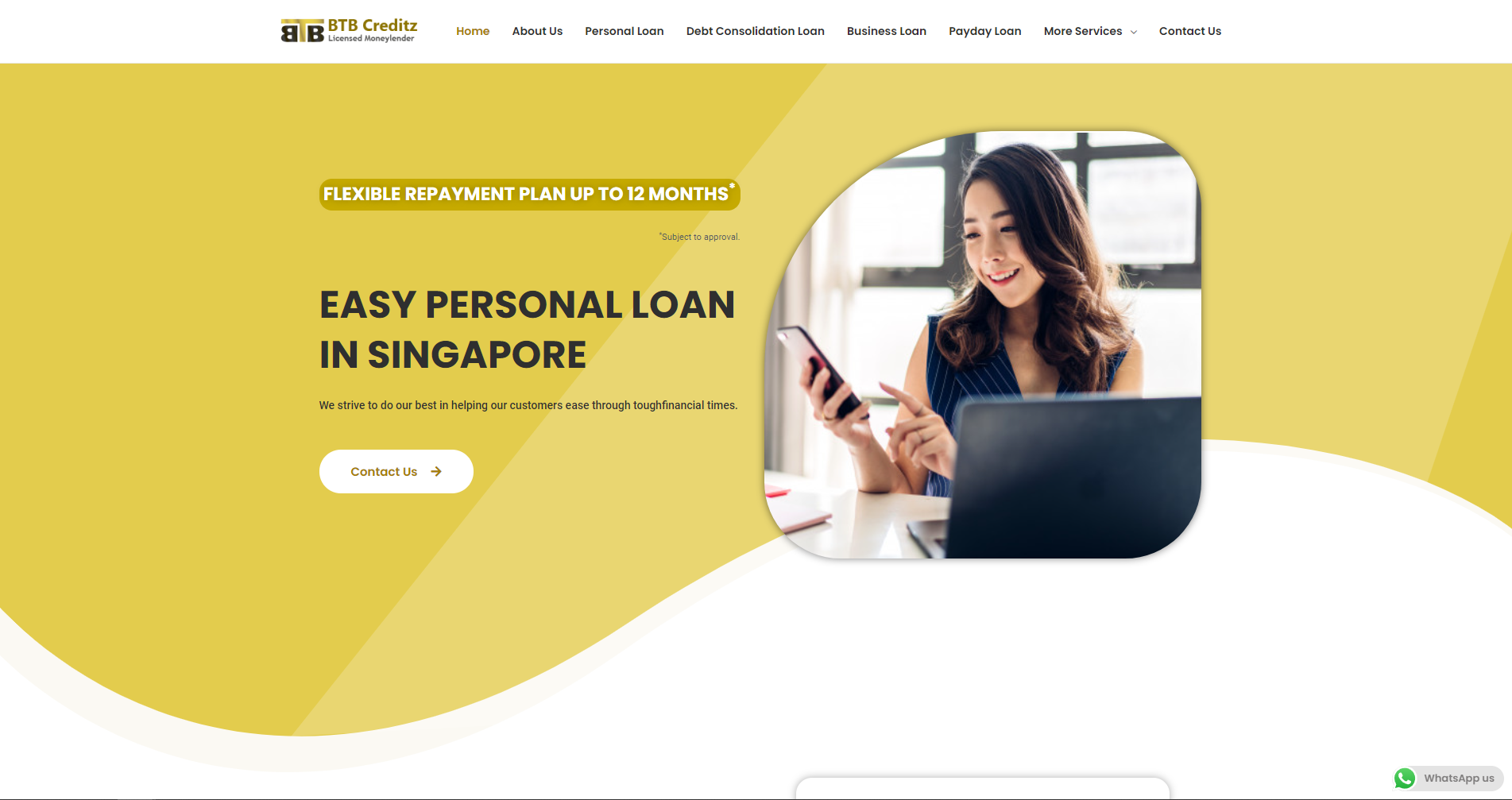 Top City Plaza Money Lender for:
Large variety including niche Loans, Flexible repayment plans of up to 12 Months
BTB Creditz will offer many different personalized loan plans to anyone who is in need of cash. Their procedures are simple and stress-free, tailor-made to be super convenient for all their clients. Confidentiality is key, and they take customer service seriously. 
They offer foreigner loans, grab/gojek loans, wedding loans, renovation loans, medical loans, bridging loans and study loans. 
Very good experience taking a loan here.. thank you btb credit
officer was approachable and fast approval was done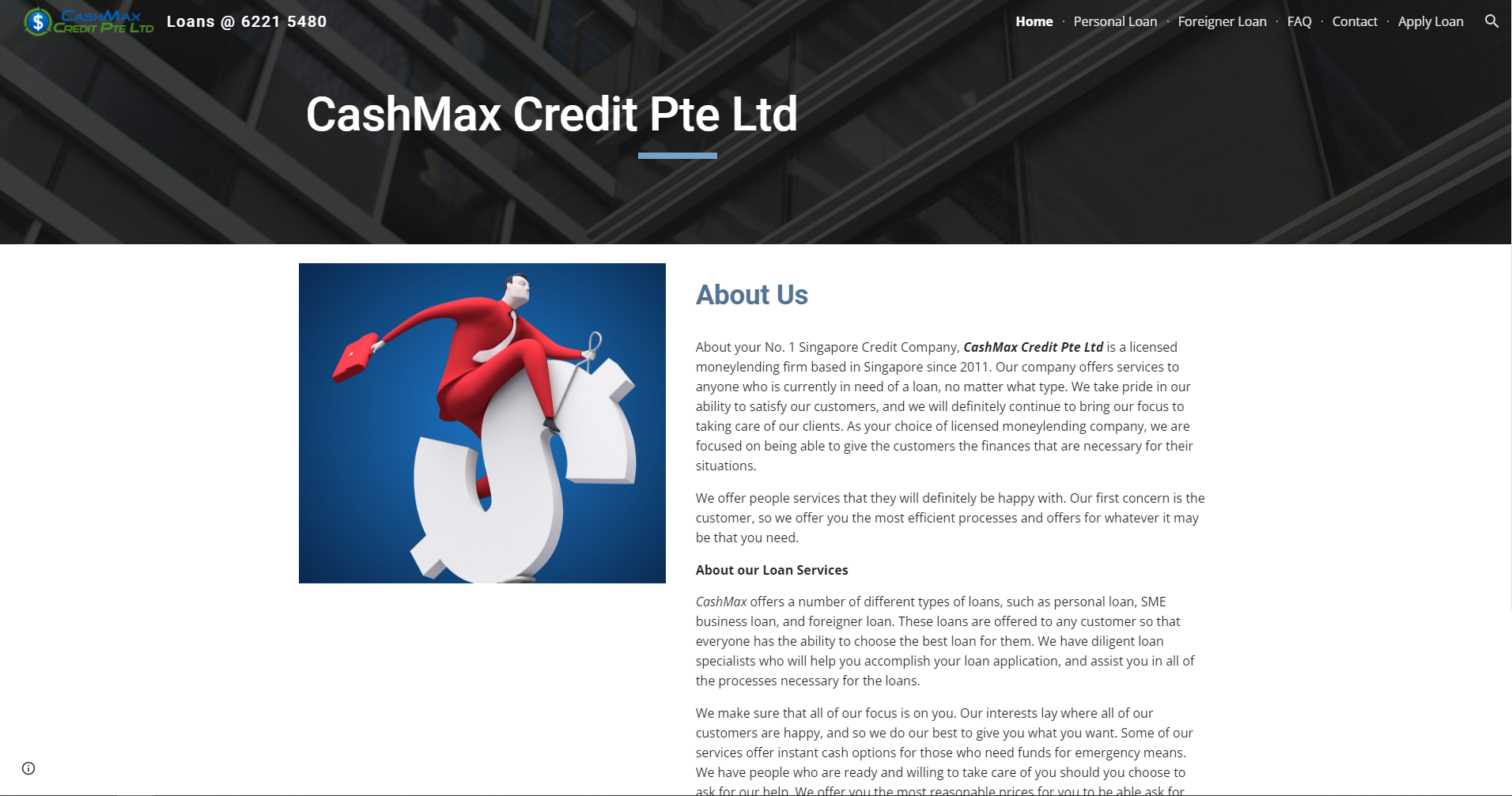 Top City Plaza Money Lender for:
fast processing times, premium customer service
CashMax offers personal loans, business loans, and foreigner loans. Some of their services offer instant cash options for those who require funds for emergency means. 
They are available at anytime to help! Contact them and there will be officers who will talk through loan plans with you and ensure transactions easy and stress-free. 
Cashmax has . . . very friendly customer service, profressional, understanding and helpful services… Especially from the collector Mike. Have been with them for years now and their service have never failed to impress me. Highly recommended
Best moneylender. Thanks for your help to solve my problems in the fastest time possible. Will recommend my friends to you
How to identify licensed money lenders in Singapore
Check the list of licensed money lenders in Singapore issued by the country's Ministry of Law. Licensed money lenders will be listed there. Report any unlicensed money lending activities to the police at: 1800-255-0000. 

No legitimate money lending company will operate businesses through WhatsApp or social media. Customers must meet the licensed money lender at their office for face-to-face consultation and certification checks. Do not trust money lenders who insist on taking important discussions offline.
There has been an increasing number of scams and frauds in the industry. That's why it becomes important to identify licensed money lenders in Singapore from unlicensed money lenders.
Tips you should keep in mind
Keep all important documents filed in a folder for safe-keeping. 

Keep track of the interest rates charged to you. Your lender should not be demanding for more than what is expected. If they are, do not blindly fold and pay. Question their reasons and check your contract.

Repay your loans on time. Delays in repayment may result in late fees being charged which will hurt your wallet in the long run.