Parents must make a critical choice when selecting a childcare facility for their children's early education and development. Some outstanding preschools stand out for their dedication to delivering a loving and engaging environment for young learners in Sengkang, a bustling residential neighborhood of Singapore. The three top preschools in Sengkang—Little Footprints Preschool, Cambridge Preschool, and Eshkol Valley Preschool—will be discussed in this article.
These reputable organizations have won accolades for their cutting-edge curricula, committed teachers, and all-encompassing approaches to early childhood education. Join us on an exploration of the distinctive features of each preschool so that parents may decide with knowledge about their child's educational path in Sengkang.
Little Footprints Preschool
Little Footprints Preschool, a leading childcare establishment in Sengkang, offers family-oriented daycare and Nurture Education. Established in 2015, they follow I.D.E.A., a unique pedagogical approach promoting progressive and theme-based learning. This approach fosters a nurturing environment for children's growth and development.
Offering the community access to cost-effective, superior childcare services is one of Little Footprints Preschool's primary goals. They advocate for quality early childhood education for every child, offering affordable options for Sengkang parents to ensure future success.
Little Footprints Preschool is a bilingual preschool in Singapore, offering a bilingual curriculum for children to develop language skills and cultural understanding. The school is conveniently located in Sengkang, providing a safe and secure environment for holistic development. The dedicated educators inspire children on a journey of discovery.
The preschool curriculum emphasizes various specializations, including art and craft, enjoyable fitness activities, computer and technology, and physical development. Children will have plenty of opportunities to explore their interests and gain skills in a variety of subjects thanks to this varied approach. Moreover, Little Footprints Preschool runs spring and summer camp programs that provide kids with fun and educational opportunities during school breaks.
Little Footprints Preschool has numerous alternatives for pricing for Singaporeans, P.R.s, and foreigners. The costs for Singaporeans are as follows:
Half Day: $540
Full Day: $720
PR/Foreigners have slightly different fee structures:
Half Day: $690 – $900
Full Day: $935 – $1,200
Little Footprints Preschool is a leading childcare provider in Sengkang, offering affordable education and care. With theme-based learning, dedicated educators, and affordable pricing, they nurture young minds to become confident communicators, problem-solvers, and independent thinkers. Parents can trust their child's early years to be filled with magical moments of learning and growth.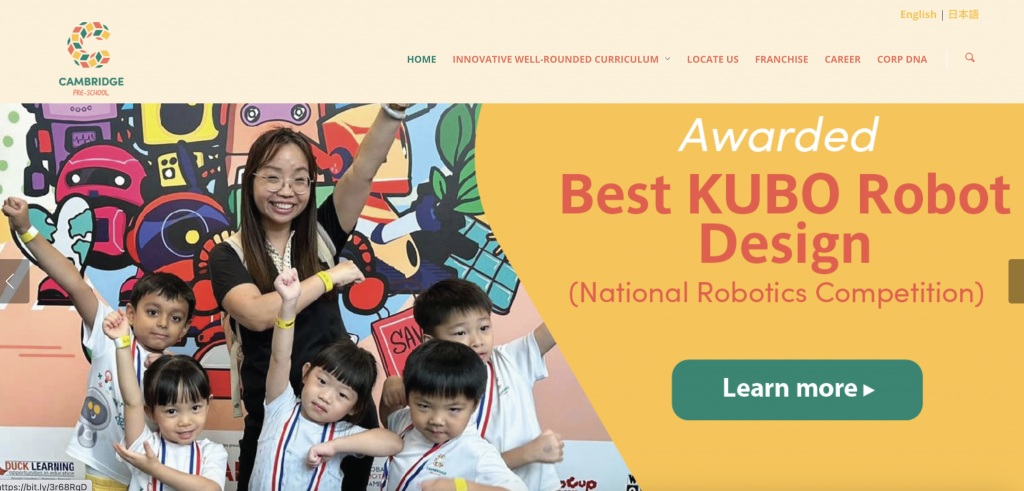 Since 1993, Sengkang's well-known Cambridge Preschool has given kids a loving environment. The iSTEAM program at Cambridge Preschool, which has won several awards, helps kids become future-ready by introducing them to various subjects and encouraging their curiosity and creativity. The curriculum strongly emphasizes reading and the English language while combining regular activities into kids' daily life. Kids attending Cambridge Preschool are exposed to various languages, which helps them develop practical communication skills and early language acquisition.
Cambridge Preschool provides a varied language program, specialties, and interactive activities to enthuse and involve young learners. These activities develop holistic skills like critical thinking, problem-solving, and creativity. As a supportive, welcoming community where kids can explore and form deep connections, Cambridge Preschool offers a nurturing social and emotional development environment.
Cambridge Preschool in Sengkang offers competitive tuition fees for high-quality early education without compromising affordability. With an award-winning curriculum, a focus on future skills, and a nurturing environment, it is highly recommended for parents seeking exceptional childcare. Parents can trust their child's early education for a bright and prosperous future.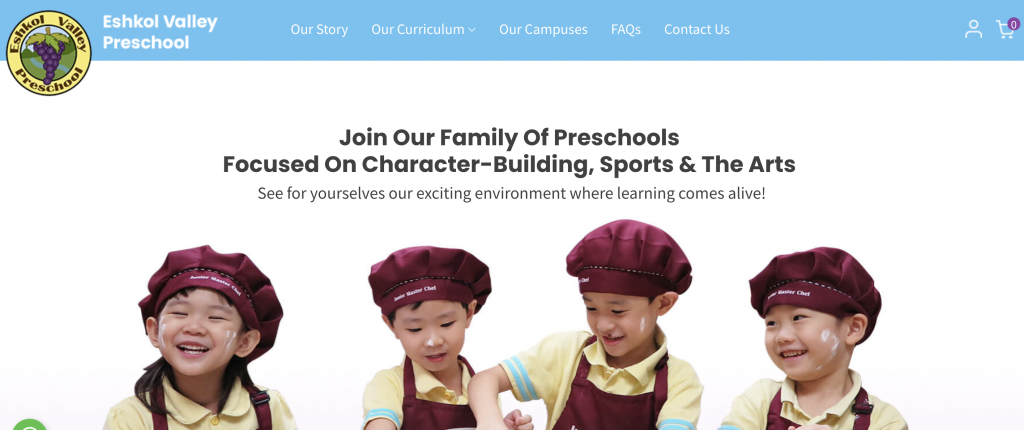 Eshkol Valley Preschool is a well-known and highly acclaimed educational institution tucked away in the center of Sengkang. Since its doors in 2011, the preschool's goal has been to inspire a love of learning in young children via a stimulating and excellent curriculum.
Eshkol Valley Preschool's teachers possess diverse early childhood education degrees, making them exceptional in their classrooms. These gifted professors willingly blend their talents into the learning process, ranging from musical and creative capabilities to writing, digital media, and speech and theatrical knowledge. Utilizing their abilities provides a stimulating environment that enthralls and motivates young students.
Eshkol Valley Preschool fosters critical thinking and creativity through daily challenges, promoting problem-solving and cognitive skills development. The progressive curriculum provides gradual learning for each child's stage, preparing them for post-preschool education and excelling in local and international schools. Family involvement is crucial, with show-and-tell sessions fostering pride and confidence.
Eshkol Valley Preschool offers trial periods for families to make informed decisions about childcare options. They provide high-quality early childhood education for various neighborhoods with multiple locations in Punggol, Sengkang, Hougang, Buangkok, and Ang Mo Kio.
The preschool program places a strong emphasis on developing a variety of abilities. Eshkol Valley Preschool offers a thorough and well-rounded educational experience, covering everything from problem-solving and in-depth understanding to social skills, English and Chinese literacy, mathematics, critical thinking, science discovery, life skills, drama, presentation, music, arts, and sports. They promote holistic development by combining these diverse disciplines, enabling kids to explore their interests and abilities while learning crucial information and skills.
Eshkol Valley Preschool is a trusted childcare provider in Sengkang, offering an engaging curriculum, dedicated teachers, family involvement, and multiple locations for children to develop a lifelong love for learning.
Recommended Childcare Sengkang
Little Footprints Preschool, Cambridge Preschool, and Eshkol Valley Preschool are three highly recommended childcare facilities in Sengkang. They stand out for their dedication to fostering young minds and offering top-notch early education. Theme-based learning is a specialty of Little Footprints Preschool, which also provides progressive and hands-on teaching strategies that encourage self-assured speech and autonomous thought. Families in Sengkang may choose from among their accessible childcare options because of their reasonable prices and superior services, as well as their handy locations.
Cambridge Preschool and Eshkol Valley Preschool are highly recommended for their innovative iSTEAM curriculum and lifelong learning. Cambridge focuses on innovation, critical thinking, and English language proficiency, while Eshkol Valley Preschool focuses on problem-solving, social skills, and creative expression. Both schools collaborate with families for a supportive environment.
Parents in Sengkang can choose from recommended childcare centers with unique early education approaches, such as Little Footprints Preschool, Cambridge Preschool, and Eshkol Valley Preschool, for nurturing young minds and promoting success.